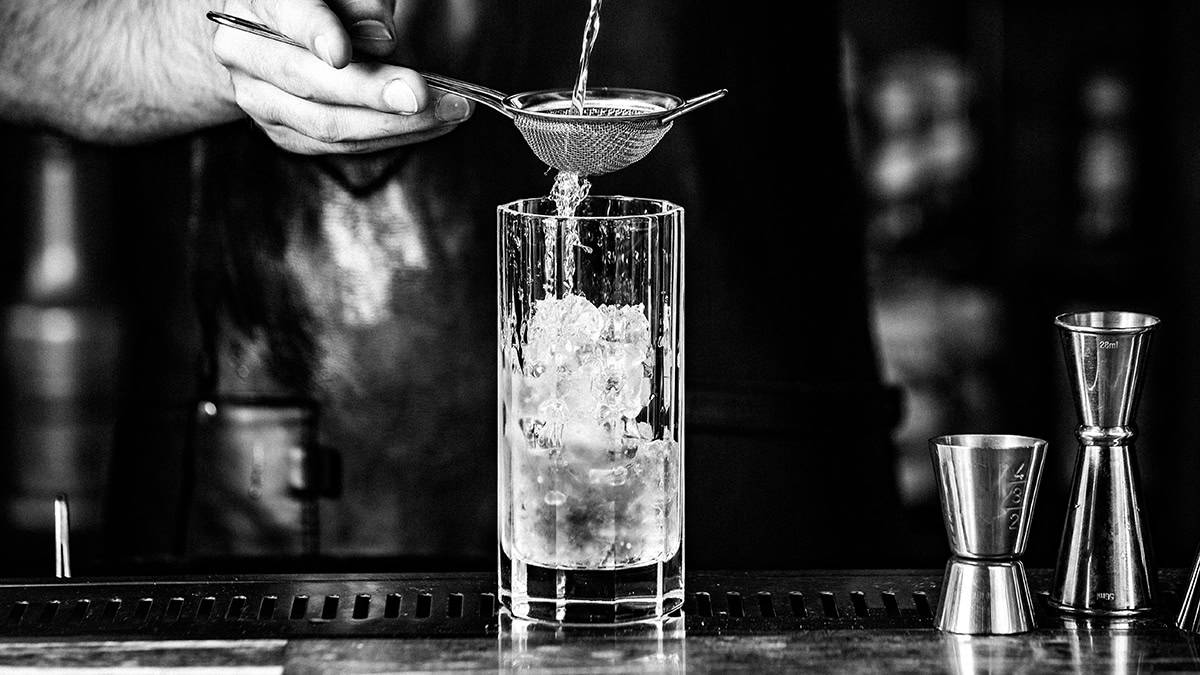 Creating a great cocktail is a balancing act. Typically the spirits are billed as the hero, but really it's the mixer that tells the story. The supporting ingredients, the largest portion of the recipe, is where the magic happens. The wrong choice could overpower, dilute, or simply muck up the flavor balance. Polar mixers are crafted to brighten, temper, and delight and our philosophy is that anyone can build a great cocktail, or mocktail of course, by knowing to balance the key flavor components – Bitterness, Sweetness, Saltiness, or Sourness
TONIC WATER
DIET TONIC WATER
TONIC WATER with LIME
DIET TONIC with LIME
Made from natural quinine extracted from the bark of the Chinchona tree
Delivers a true "clean bitterness" that mixologist seek
Innovative Tonic with Lime is crafted with fresh lime essence
Sodium Free
Traditionally paired with clear spirits, such as gin and vodka
Tonic Water with Lime is perfect with quality tequila over ice
Combine with ice and orange juice for a sophisticated mocktail
Quinine, the ingredient that gives tonic its characteristic taste, was first used to prevent malaria, and hence the legend of the Gin & Tonic cocktail being invented in India by the British.

Tonic Water is also considered a homeopathic remedy for muscle cramps.
GINGER ALE
DIET GINGER ALE
BOLD GINGER ALE
GREEN TEA GINGER ALE
Fiery zip of fresh ginger flavor balanced with the right touch of sweetness; never cloying 


More bold ginger taste


Less sugar than juice mixers


Sodium free


Preservative free
Traditional highball ingredient that pairs perfectly to aged, dark spirits, such as rye whiskey
Heightens light color liqueurs such as St Germaine or Canton
Beloved ingredient for anyone hosting large groups because it adds crisp refreshment to any punch bowl recipe, or mocktail
Ginger ale was first marketed as a health elixir in pharmacies
Attributed as an Irish invention from the early 1850's
CLUB SODA
CLUB SODA with LIME
CLUB SODA with LEMON
VICHY WATER

Added mineral salts, such as potassium citrate, sodium bicarbonate, brighten the flavors of other ingredients in cocktails
Club soda is different than Polar Seltzer
Pair with aged spirits like Irish whiskey and bourbon
Rounds out the flavor of botanical liqueurs such as Campari
Use to enhance sweetness or temper bitterness of other cocktail ingredients
Salts have traditionally been the secret ingredient bartenders used to maintain carbonation and enhance the flavor
Sodium bicarbonate works like an antacid to aid digestion
Slight 'sour' taste is created when carbonation (Co2) touches your tongue's taste receptors
HALF & HALF
DIET HALF & HALF
LEMON SOUR
BITTER LEMON
TOM COLLINS
Versatile assortment of sparkling mixers built on various citrus profiles
Crafted with natural citrus flavors
Pair with clear spirits such as vodka and gin
Adds carbonation and grown-up citrus sweetness
An easier way to build complex cocktails such as Whiskey Sours, Manhattans.
The secret ingredient in Bitter Lemon? Tonic Water